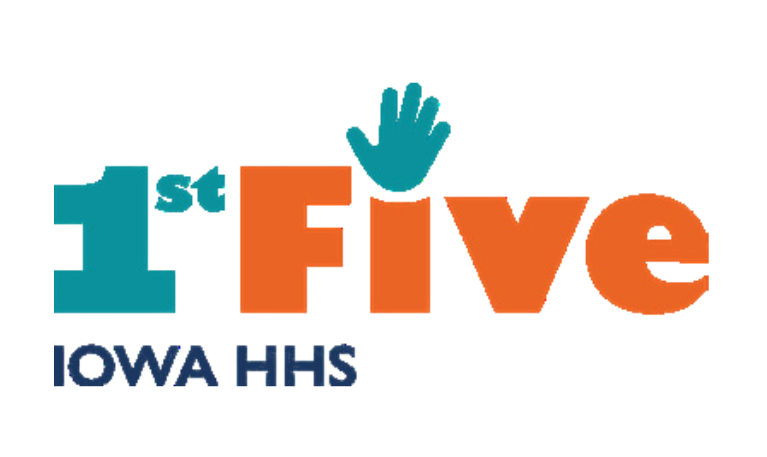 The UDMO 1st Five program is a public-private partnership bridging primary care and public health services in Iowa. The 1st Five model supports health providers in the earlier detection of social-emotional and developmental delays and family risk-related factors in children birth to 5 and coordinates referrals, interventions and follow-up.
What are the Benefits of 1st Five?
1st Five supports the healthy cognitive, social and emotional development of Iowa children from birth through five years.

The four-part service model assures a comprehensive approach to child health and well-being.

Practitioners receive ongoing education and support to integrate developmental screening into child health appointments.
1st Five Site Coordinators and Developmental Support Specialists (DSS) work closely with referred children and their caregivers to connect them to early intervention services and other resources.

The DSS provides updates to referring Providers on the status of the service children received and the referral outcomes.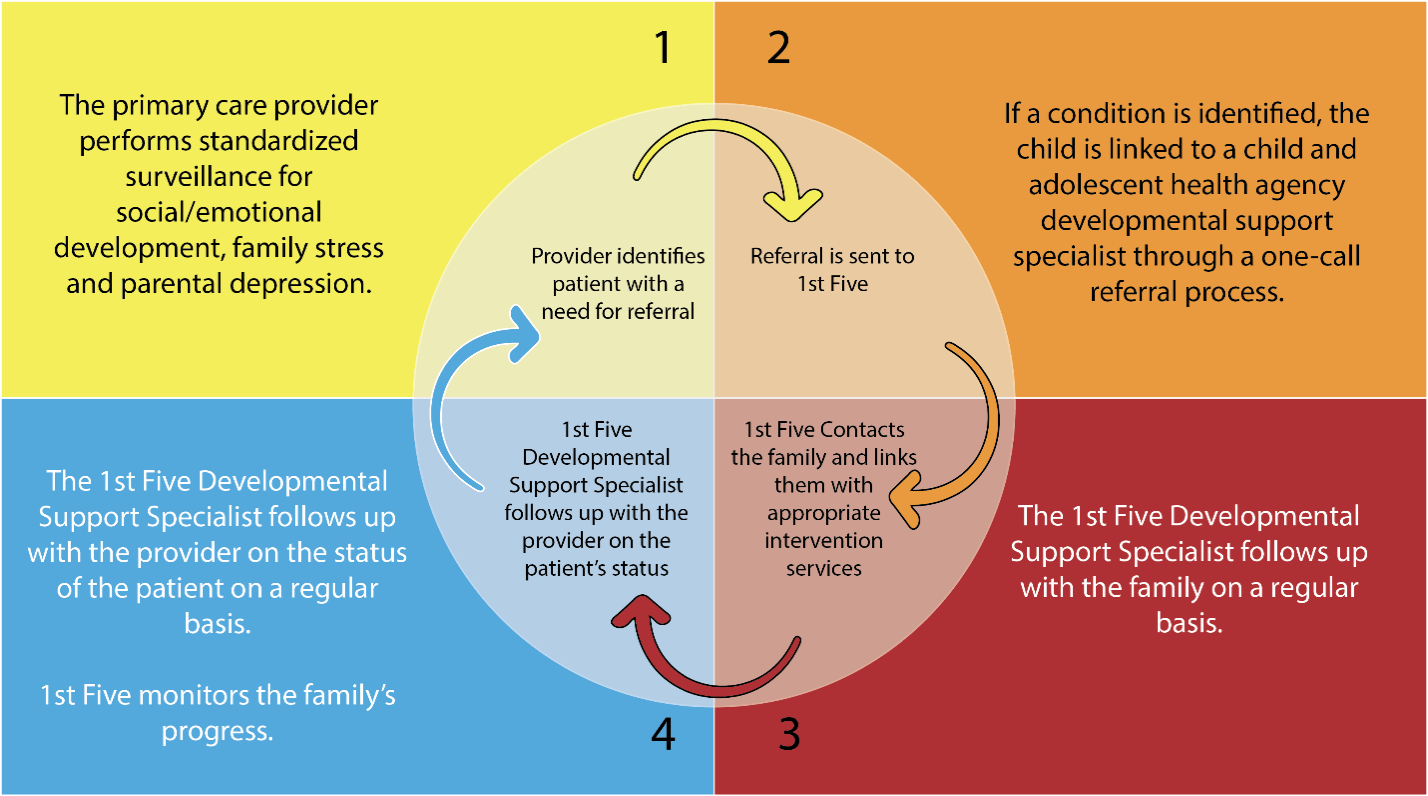 How Does our Practice Partner with 1st Five?
Call the 1st Five Project Director at (712) 363-8466.
1st Five is Available in the Following Counties:
Calhoun
Clay
Dickinson
Emmet
Hardin
Hamilton
Humboldt
O'Brien
Osceola
Palo Alto
Pocahontas
Webster
Wright