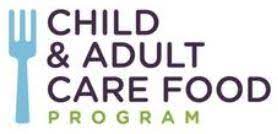 The UDMO Child and Adult Care Food Program (CACFP) is a federal program that reimburses participating child development homes for serving healthy meals and snacks to children in care settings. 
What are the Benefits of CACFP?
Assure well balanced, nutritious meals are served to children

Provide reimbursement for meals and snacks served to children

Develop lifelong healthy eating habits
Foster lifelong healthy eating and physical activity habits

All eligible day care providers are qualified for reimbursement, regardless of income!
What are the Eligibility Requirements?
Child Development Homes are reimbursed for planning and serving meals that follow CACFP requirements for children 0-12 years of age. Homes may request approval to claim breakfast, lunch, supper and snacks (morning and afternoon). Reimbursement is paid for not more than two meals and one snack, two snacks and one meal per child per day.
CACFP is available in the following counties:
Buena Vista
Clay
Dickinson
Emmet
Lyon
O'Brien
Osceola
Palo Alto
Pocahontas
Sioux
What Meals Can be Reimbursed?
Any child development home providing care for children in Iowa may participate in the Iowa Child and Adult Care Food Program (CACFP) if they are:
Registered by the Iowa Department of Human Services (DHS) or
A non-registered child care home who accepts Child Care Assistance (CCA) payments
How can I Apply to Participate in CACFP?
Call the CACFP Coordinator
(800) 245-6151 ext 1013
(712) 859-3885 ext 1013
(712) 298-2450